The 2016 calendar for golfing activities is nearing its end and with just a handful of golf tournaments left, here are a few of the golfing funnies that were witnessed in the last 12 months gone by.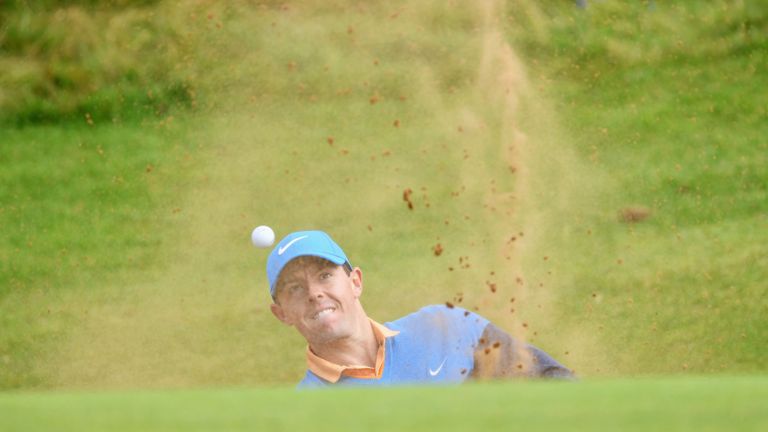 At the Nedbank Golf Challenge, a spectator had gotten much more involved in the action on ground that day than he would have wanted to as he tripped over to fall into a hazard in a bid to move out of the line of sight of Thomas Aiken.
At the Honda Classic, Sergio Garcia in an attempt to position himself well for his next shot, he was forced to enter into a hazard full of alligators and snakes. He was able to get his ball back on the fairway after wading into the water, before he quickly came back on to the dry land.
The 2016 had seen Rory McIlroy at the very best of his career, especially as he went on to register an amazing three wins and some quite large earnings, He however sent the social media in a frenzy during the build up to the 145th Open with a moment to remember.
McIlroy had made a mess during a practice round while trying to get out of one of the greenside bunkers at the Royal Troon, as it took him no less than six attempts before his bid to get the ball out was successful
In Europe's Ryder Cup at Hazeltine, McIlroy had featured alongside Justin Rose, who had been left red faced during a practice round by a heckler in the crowd.
The Olympic gold medalist had placed a $100 bet with the fan saying that he wouldn't convert the 12-foot put missed by Rose on the sixth green.
The spectator went on to drill his effort straight into the cup and hugged McIlroy afterwards.